Welcome to the archives of Wound Care Advisor.  Here you have access to a library of original, peer-reviewed, clinical, practical articles from the journal that was published through 2016.
As of January, 2017,Wound Care Advisor is no longer published in traditional journal format – HealthCom Media is now delivering the same high quality, clinical, practical and useful articles, news and practical information, tips and techniques through this website, WoundCareAdvisor.com.
Content on the site is consistently being added and updated – we invite you to bookmark WoundCareAdvisor.com and visit often.
Is there patient care data, such as case studies, short articles or other resources you are interested in sharing with your colleagues? Contact us to learn how you can be a contributor to this site.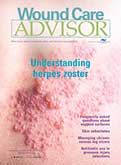 Herpes zoster: Understanding the disease, its treatment, and prevention Herpes zoster (HZ, also called shingles) is a painful condition that produces a maculopapular and vesicular rash. Usually, the rash appears along a single dermatome (band) around one side of the body or face. In most cases, pain, tingling, burning, or itching occurs a few days before the rash. Next, blisters…
0 comments
Top 10 Journal Articles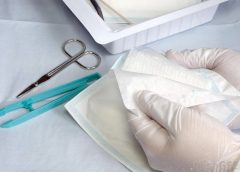 By Nancy Morgan, RN, BSN, MBA, WOC, WCC, DWC, OMS Description Collagen, the protein that gives the skin its tensile strength, plays a key role in each phase of wound healing. It attracts cells, such as fibroblasts and keratinocytes, to the wound, which encourages debridement, angiogenesis, and reepithelialization. In addition, collagen provides a natural scaffold or substrate for new tissue…