How to manage peristomal skin problems
F

or an ostomy pouching system to adhere properly, the skin around the stoma must be dry and intact. Otherwise, peristomal skin problems and skin breakdown around the stoma may occur. In fact, these problems are the most common complications of surgical stomas. They can worsen the patient's pain and discomfort, diminish quality of life, delay rehabilitation, increase use of ostomy supplies, and raise healthcare costs.
Peristomal skin problems also perpetuate a vicious cycle in ostomy patients: They impair adhesion of the pouching system, which in turn exacerbates the skin problem. That's why maintaining peristomal skin integrity and addressing skin problems promptly are so crucial.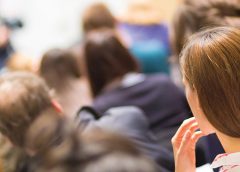 Attending a professional conference can yield many benefits if you follow these 10 tips. 1 Obtain new knowledge. Conferences provide opportunities for clinicians to gain new knowledge about procedures, technology, and research. Take notes and keep handouts for reference. After you return, share what you have learned with colleagues so multiple people benefit from the conference. Remember to complete the necessary information to obtain professional continuing education (CE) credit. 2 Become certified.…
2016 Journal: May – June Vol. 5 No. 3