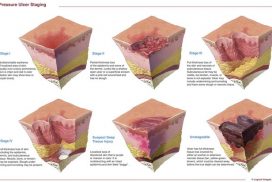 FAQs for pressure ulcer staging
By Donna Sardina, RN, MHA, WCC, CWCMS, DWC, OMS Staging pressure ulcers can be challenging. Below are some common questions—and answers—about staging. Q. If a pressure ulcer heals (completely epithelialized over), but later reopens at the same site, how should it be staged?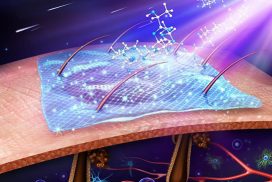 Silk wound dressing helps eliminate scar tissue formation
Researchers from Huazhong University of Science and Technology, China have developed a new type of wound dressing, based on a silk protein sericin hydrogel, that can achieve skin regeneration with little to no scar tissue formation....
About WoundCareAdvisor.com
GOAL
WoundCareAdvisor.com is a unique educational web destination that has been designed to be a trusted, timely and useful resource for healthcare professionals dealing with chronic wounds and ostomy management issues.  Offerings on the side currently include 
News
Peer-reviewed articles
Product information
Provider/patient education
Practical resources
Information on the site is continuously developed and updated to ensure that we are providing
Resources and information that is
Unique to the wound care field
Timely
Informative
Interactive
WoundCareAdvisor.com is also going to be growing!  Future information will include:
Practice Resources
Practice Points
How To. . .
Interactive Resources
Forums
Bookmark this site and check back often!  Contact us at [email protected] with your comments, suggestions or if you would like to be a contributor.