Check out these resources for your practice.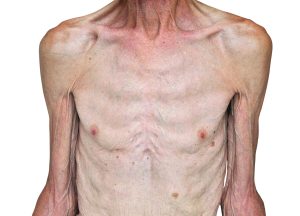 Be a nutrition champion
One in three patients enters a hospital malnourished. Fight malnutrition by viewing six short videos from the Alliance to Advance Patient Nutrition, including "Rapidly Implement Nutrition Interventions" and "Recognize and Diagnose All Patients at Risk of Malnutrition." The videos show how to collaborate with the care team to become champions of nutrition and help improve patient outcomes. Watch the videos online or download them for later viewing.
Wound care treatment algorithms
Algorithms on managing arterial leg and foot ulcers, neuropathic ulcers, pressure ulcers, skin at risk, and venous ulcers can help in mapping a plan of action for patients. The algorithms from ConnectEd can be downloaded as PDFs.
Pressure ulcer prevention in nursing homes
Pressure ulcers remain a serious problem in nursing homes. "On-Time Pressure Ulcer Prevention," from the Agency for Healthcare Research and Quality, is designed to help nursing homes with electronic medical records reduce the incidence of pressure ulcers. The program includes implementation and facilitator training materials, such as handouts, slides, and instructor guides.
Wound assessment resource
Assessment is key for proper management of wounds. To facilitate assessment, download "Triangle of Wound Assessment Made Easy," from Wounds International. The Triangle of Wound Assessment is a new tool that divides assessment into wound bed, wound edge, and periwound skin.