A new study shows a clear association between the prophylactic use of five-layer foam sacral dressings and reductions in pressure injury rates. Specifically, the study looked at the prophylactic use of Mölnlycke's Mepilex® Border Sacrum dressing in the acute care setting over a six-year period (2010-2015).
The study, "Effectiveness and Value of Prophylactic 5-Layer Foam Sacral Dressings to Prevent Hospital-Acquired Pressure Injuries in Acute Care Hospitals – an Observational Cohort Study" was conducted by William V. Padula, Ph.D., MS, MSc; Assistant Professor, Department of Health Policy & Management, Johns Hopkins Bloomberg School of Public Health. It will be published in the September/October 2017 Journal of Wound, Ostomy & Continence Nursing and is now available online.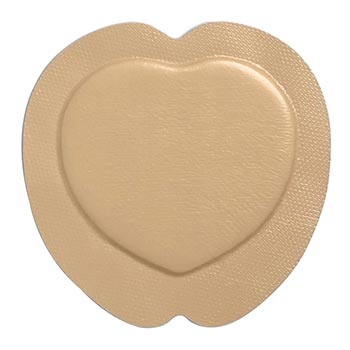 The study used billing claims data to evaluate the real-world effectiveness of a prophylactic dressing at reducing hospital-acquired pressure injury rates in 1.03 million patients treated at 38 academic medical centers and member institutions of the University Health System Consortium (www.uhc.edu, Chicago, IL). No other prophylactic dressing has such extensive, real-world evidence to support its use in pressure ulcer prevention programs.
The study found significant pressure injury rate reductions following the prophylactic adoption of Mepilex Border Sacrum dressings, concluding that they were an effective component of a pressure injury prevention protocol. On average, hospitals using a typical quantity of 1-2 dressings per hospitalized patient admission experienced a 1.0 case reduction per quarter in pressure injuries identified by Patient Safety Indicator #3 (PSI-03) , which is made up of Hospital Acquired Pressure Injuries (HAPI) stages 3, 4 and unstageable. These stages of pressure ulcers are the most dangerous for patients and the most expensive to treat.
One of the most significant findings of the study was that hospitals investing in Mepilex Border Sacrum dressings for prophylactic use at a rate of one dressing per patient made a 100% return on investment in less than one year (not including litigation costs). Across the study population, spending on pressure injury treatment decreased from $120/patient to $43/patient, while investment in prophylactic dressings increased from $2.60/patient to $20/patient.
Via news-medical.net