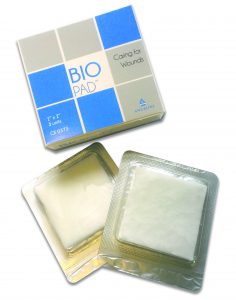 Angelini Pharma Inc.
BIOPAD: 100% equine Type-1 collagen primary wound dressing
EXSEPT PLUS: electrolytically-produced Sodium Hypochlorite wound cleanser
SILVERSTREAM: Ionic Silver wound cleanser with menthol
ANIOSGEL 85 NPC: HYDROALCOHOLIC ANTISEPTIC GEL for skin and hands BLEACH WIPES 1: 10/1:50 : ready-to-use bleach wipes for surfaces disinfection
Angelini Pharma Inc. has one of the highest quality and most comprehensive product ranges in the chronic wound, infection control and dialysis healthcare market. Our mission is to meet our customers' day-to-day needs with effective, reliable and high-quality products that are widely available and accessible. This goal is expressed through a clear vision: to be the physician's first choice of product for their patients' needs and well being. As a result of our specialists' expertise and intensive applied research activities, efficient and closely coordinated manufacturing and distribution chain and marketing experience, Angelini Pharma Inc. has achieved excellence in our core business areas including wound care.
For more information, visit Angelini-US.com for more information.
Hy-Tape International
Hy-Tape International produces waterproof, zinc oxide-based adhesive tape. Patches and strips. Hy-Tape delivers its unique qualities and benefits in both critical care and everyday situations, when it counts most.
For more information, call 1.800.248.0101 or visit http://hytape.com.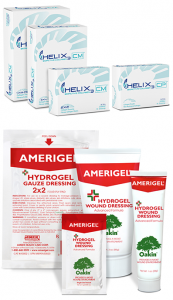 Amerx Health Care, Inc.
Amerx Health Care is proud to introduce Helix3 Bioactive Collagen Matrix (CM) and Particle (CP) dressings containing 100% Type 1 native bovine collagen for effective wound management in all wound phases.
The Amerx product line also includes top rated AmeriGel Hydrogel Wound Dressing with Oakin® for sustained moist healing of dry wounds.
For more information, visit www.amerxHC.com or call 800-448-9599.

Coloplast
Coloplast develops products and services that make life easier for people with very personal and private medical conditions. Our business includes ostomy care, urology, continence care, and wound & skin care.
For more information, visit www.coloplast.us or call 800-788-0293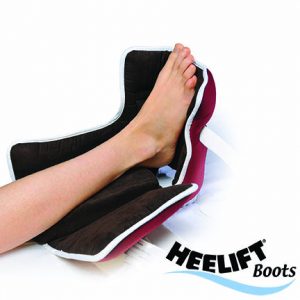 DM Systems Inc.
Combining unmatched clinical evidence with the comfort, convenience and variety that today's healthcare marketplace demands, Heelift offloading boots prevent and treat heel pressure ulcers like no other. Joining the Heelift lineup this year is the new Heelift Glide Ultra and Heelift AFO Ultra, which have a new Ultra-Grip inner lining that provides our most comfortable boot ever while maintaining clinical superiority. Clinician Validated – Cost Performer.
Visit our Resource Center at http://www.heelift.com/heeliftresources.html for videos, sample protocols, clinical articles and more showing how Heelift Boots can lower your prevalence.