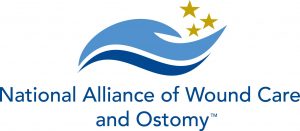 The National Alliance of Wound Care and Ostomy™ (NAWCO) is a non-profit organization, governed by a voluntary board of directors. NAWCO through its credentialing board offers WCC®, DWC®, LLESM, and OMS certifications. The organization is the largest and fastest growing wound care credentialing organization in the world. Representing over 13,500 multi-discipline Certificants.
Today, Certificants of NAWCO are the largest and fastest growing group of certified wound care professionals in the United States. NAWCO embraces those from a wide range of healthcare licensures which also makes NAWCO the most diverse and inclusive wound care certification organization, today. NAWCO continually develops new programs and resources to support its members.
Interested in learning more? Click here to visit NAWCO's website.