Wound Care Advisor eBooks are interactive digital tools full of insightful content, white papers and tutorials on trending topics that are assembled from the editorial staff along with supportive content provided by our marketing partners.
Caring for Wounds eBook Series: Pressure Injuries
This e-book is sponsored by Angelini Pharma, Inc.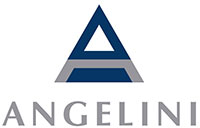 Patient care teams rely on the wound care nurse alone to implement a pressure injury prevention program; however, a successful program requires involvement from the entire care team and is a 24/7 endeavor.
Learn how your healthcare team can provide better patient care, topics include:
Prevention Programs: Where to Begin
It Takes a Team
Establish a System
Empowering Your Patients
Prevention Education
Pressure Injuries
---
---
Ankle brachial index PDF
The ankle brachial index (ABI) is a quantifiable measurement of lower leg blood supply. It's a comparison of the systolic pressure in the upper arm to the systolic pressure at the ankle. The ankle pressure should be equal to or slightly higher than the arm pressure in the absence of arterial occlusive disease. The test is used to rule out significant arterial disease and to determine the amount of compression that can be safely applied.
---